History of Marshdale Farm
Marshdale Farm started in the early 1970's as the Marshdale Arab and Pony Stud.
Harold and Julia Harding, along with daughter Lorraine, had a dream to breed ponies and Arabs suitable for children (and adults) who wanted lovely horses with great temperaments and ride-ability. These horses would do equally well in the show ring, at pony club or trail and pleasure riding.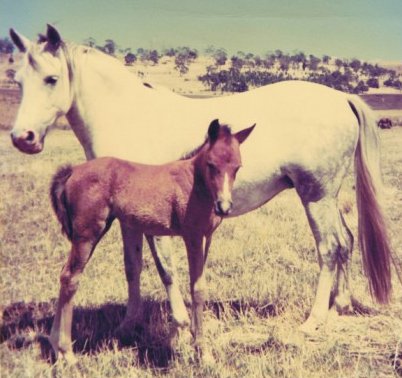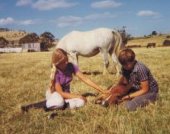 The family had previously purchased the lovely pony mare; Fleur (Shehab x Fenwick Rose Diamond) from the Mc Crickard's at Hayes Gaol Farm. Fleur was a great little pony, so when the opportunity came up to purchase Grey Spirit (Fred) from the Hawkers they grabbed it. (Pictured Above)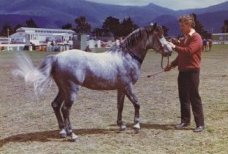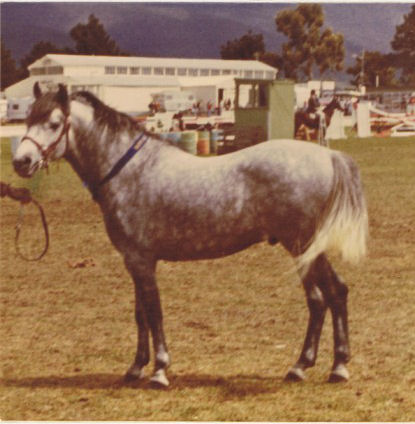 Grey Spirit (PS3189) was also by Shehab (Arab) x Melody (Hawkers welsh pony). There were few shows for stallions, but when shown he did well. He stood at stud and bred some lovely ponies. (Pictured Above)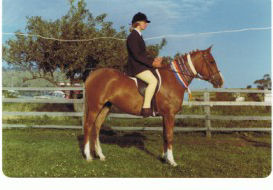 Also brought in from NSW was the lovely chestnut Arabian Pony Mare- Mydon Valley Double Dutch (APF51). (Pictured Above)
Marshdale had a small herd of mares that were utilised to breed good riding ponies. Sometimes "accidents" happened to the "show ponies" and rather than not going to a show we would use our brood mares for showing, usually with great success.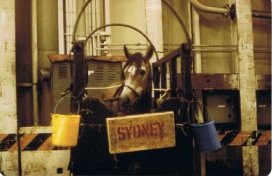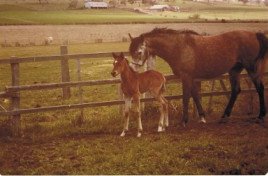 In 1977, Marshdale imported the beautiful and prolific grey pure Arab mare Currawong Natasha (F2801) as a three year old (in foal). Natasha was the dam of popular Arab stallions - Marshdale Soultan and Kerrilea Mi Kushmah. Natasha has 19 registered progeny. A lovely mare that was not happy unless in foal and produced superb Arabian ponies and purebred stock. (Pictured Above)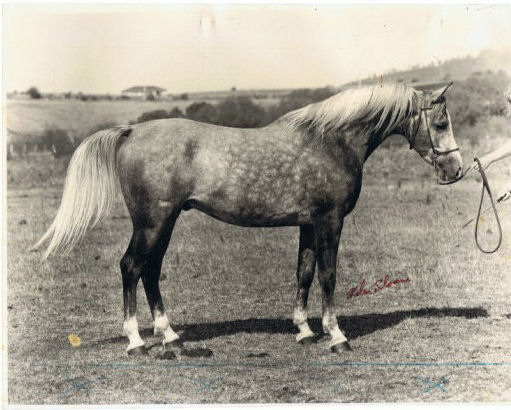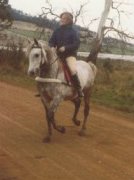 The versatile grey Arab stallion, Alamanza was imported as a yearling. He was line bred to Aethon. When under saddle he proved how brilliant these horses were as riding horses. A brilliant temperament and fantastic to ride – he was always willing to please. He had some lovely progeny, all showing the great tractability of their sire. (Pictured Above)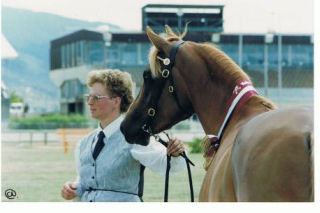 Marshdale also leased and stood at stud Franklin Khalifa (grandson of Ralvon Pilgrim) from David and Louis Nye, Franklin Stud at Pontville. Khalifa was a lovely big, gentle chestnut Pure Arab. He was also shown with success - winning Supreme Arab Exhibit twice at the Arab Horse Show, and producing some lovely offspring. (Pictured Above)